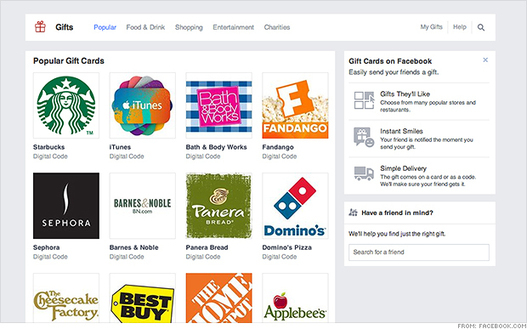 CNNMoney Facebook doing away with annoying requests to send friends gift cards CNNMoney You will no longer be prompted with a wrapped-present icon to send your friends a Starbucks (SBUX) or Target (PBCFX) gift card on their birthdays — Facebook's…
Source: money.cnn.com
Seems like this is the 2394th time Facebook is hitting a wall with eCommerce and gifts.
Investors were quite happy about their strategy after they acquired Karma, a startup dedicated to sending physical gifts to friends without requiring to enter their address.
The word is that this move was necessary as the Gift product was not living up to Facebook's expectation, and they decided to focus on creating another very different eCommerce experience for their users, working on a "Buy with Facebook" button.
See on Scoop.it – Birthday Wishes