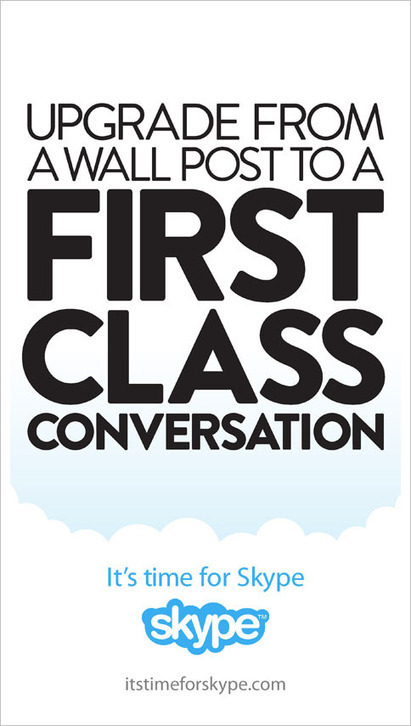 Does Twitter and Facebook degrade humanity? Of course not. Chris Matyszyk however, says that Skype thinks so.
Indeed, Skype have new ads up to convince social networking users that their service is a better, truly human way to communicate.
In new ads, Skype wants you to believe that its service is the only truly human way to communicate — and that Facebook and Twitter are draining our souls
Hmmm … I don't think that Facebook or Twitter are evil entities threatening our humanity, but I don't think that that's what Skype is trying to say either.
Of course, I'm biased. The message about limitations of current social networks in creating meaningful interactions and genuinely strengthening our bonds hits home and touches the values for which we stand for at Symbyoz.
So, I was surprised though to read Chris demolish the notion that there might be a more meaningful way to communicate than Facebook or Twitter.
"We exist to offer our depth in sly, shallow ways. Something Facebook and Twitter help us do perfectly."
That's a very cynical and simplistic way to view humanity. Of course it's part of it, but it doesn't define our existence. And if it does, it shouldn't: it would indeed mean that we have lost something to be proud of.
Having the courage to stand for something, instead of easily surrendering to being average or mediocre: that's how I want to see humanity, and that how I hope it'll continue to be.